Unscripted: Rachel Maddow
A Conversation with Rachel Maddow
October 21, 2023
60 minutes
Golden Gate Theatre | 1 Taylor St. San Francisco, CA 94102
---
BroadwaySF and Book Passage welcome you to an extraordinary on-stage event with Emmy Award–winning MSNBC host and #1 New York Times bestselling author Rachel Maddow. Maddow takes the stage to share her unique perspectives, answer audience questions, and speak about her new book PREQUEL. Inspired by the research for her #1 Apple podcast, Rachel Maddow Presents: Ultra, from MSNBC, PREQUEL traces the rise of a radical strain of authoritarianism that has been alive and well in America for the better part of a century.  As we navigate through our own disquieting times, PREQUEL offers a roadmap from U.S. history, marked both with heroics to emulate and traps and pitfalls to avoid.


Each ticket includes a copy of PREQUEL, courtesy of Book Passage.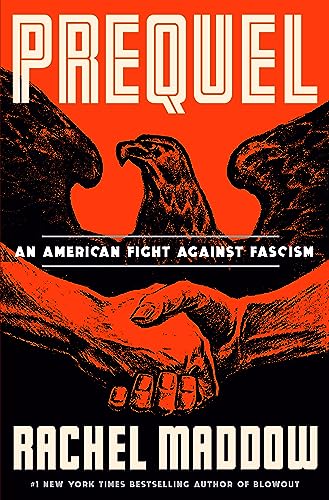 ABOUT THE AUTHOR
Rachel Maddow is host of the Emmy Award–winning The Rachel Maddow Show on MSNBC, as well as the #1 New York Times bestselling author of Drift and Blowout, and the New York Times bestselling co-author of Bag Man. Maddow has also written, produced and hosted three original podcasts for MSNBC—Rachel Maddow Presents: Bag Man, Rachel Maddow Presents: Ultra, and most recently the six-episode series Rachel Maddow Presents: Deja News, which debuted in June at #1 on Apple Podcasts. Maddow received a bachelor's degree in public policy from Stanford University and earned her doctorate in political science at Oxford University. She lives in New York City and Massachusetts with her partner, artist Susan Mikula.
AGES & ADVISORIES: No children under 5 allowed.